Travel to Morocco



Rachid Morocco Tours: offers the Tours Around Morocco; to friends, group, couple, family. We Organize the tours to discover the Moroccan culture and the beautiful landscapes of Morocco. Our profit is offer to you high quality services.
We organize trips from Marrakech, Fez, Casablanca, Tangier …
Visit Merzouga and Mhamid desert: we offer the completes Tours: visit the kasbahs, the palm groves, the oases, the gorges, the sand dunes, spend a Magic night in the desert Camp, experience the camel Ride to admire the sunset and sunrise over the high sand dunes in Morocco Erg chebbi Merzouga or Chegaga Mhamid.
Global Morocco, Visit the Imperial Cities of Marrakech, Fes, Meknes & Ancient Kasbah in Ouarzazate.
Rachid is from Zagora Sahara desert, he working with his father more than 10 years in the tourist field, as driver and organizer the Tours in the Desert.
Rachid Morocco Tours specializes in trips to Morocco. We offer tours and travel opportunities in Morocco for the independent traveler and tailor-made tours for families and groups with a distinctly unique flavor.
From the imperial cities of Morocco to the exploration of Sahara, offers you a Magical experience that will inspire you. At Rachid Morocco Tours, we guarantee that you will discover the best of Morocco!
To Customize your dream desert tour, please do not hesitate to contact us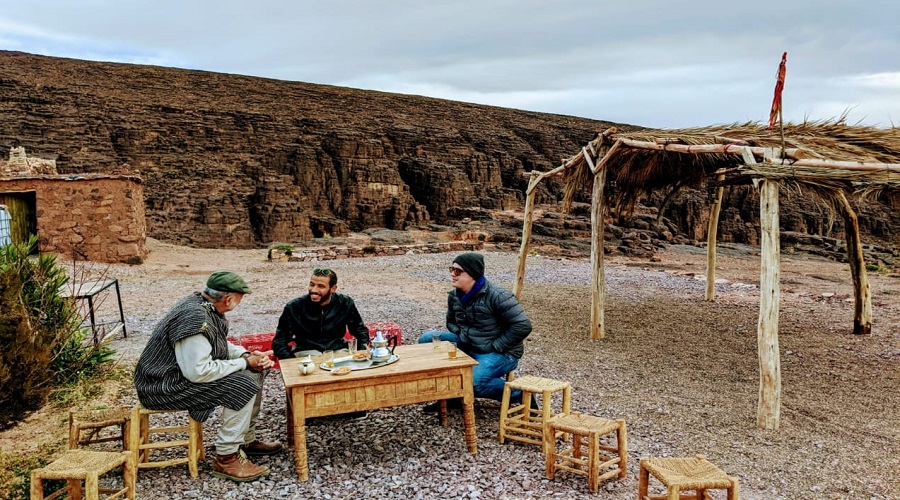 All our Private Marrakech desert tours include a camel trekking adventure in the sand dunes in Merzouga desert to enjoy the sunrise and sunset, as well as an overnight in a desert camp.
Departing from Fes to the desert, enjoy a comfortable and unique private tour in the Moroccan Sahara, take a private desert tour of 2 days, 3 days and 4 Days Departure From Fes.

Discover the beauty of the Sahara Desert on a 3-day package tour from Casablanca. Find the Best Morocco Tours & Private Morocco Desert Tours Departure from Casablanca.

Tours from Tangier: exploring southern Morocco discover the Oases, Palm groves, Desert, Gorges…